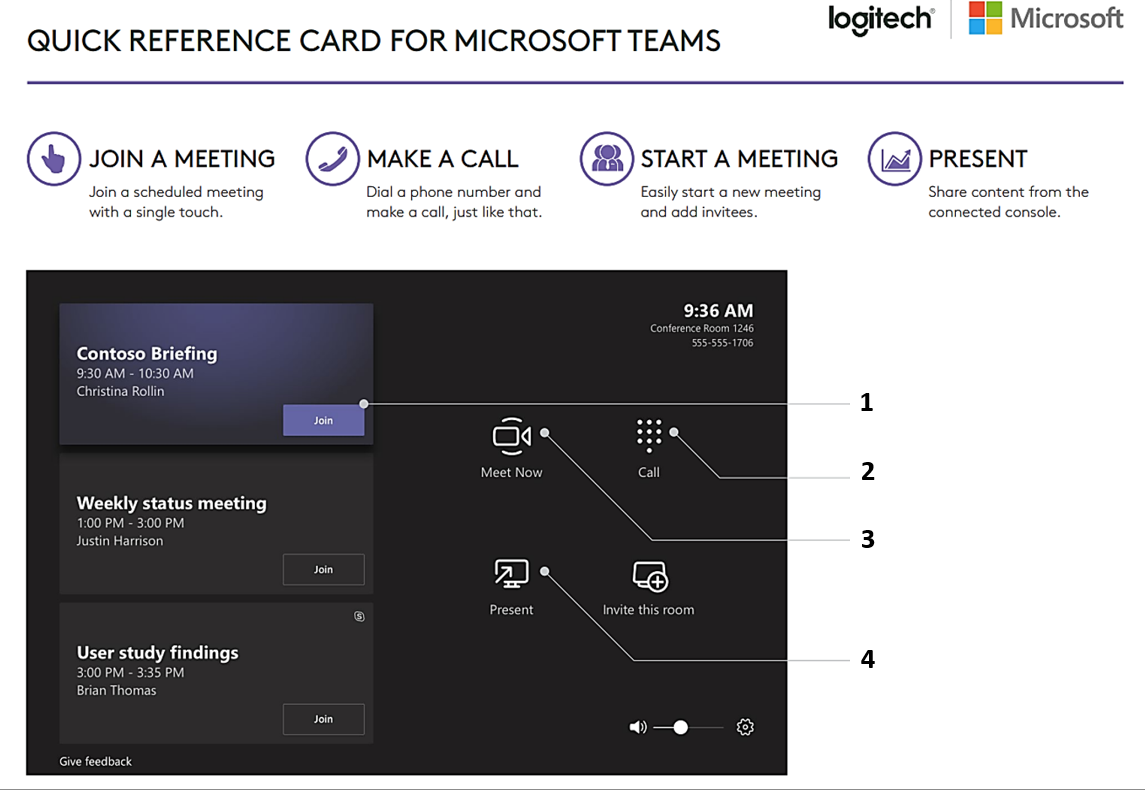 Join a scheduled meeting by tapping the calendar entry.
Make a phone call by selecting Dial Pad and dialing a number.
Select Meet Now to start a new meeting. Enter a name or number to invite people. After invitees are added to the list, select Invite. Your meeting will begin automatically.
To share content, plug the HDMI cable connected to the console into your laptop. If content is not automatically projected to the room, select Present on the room console. You may also share content by joining the Teams meeting from your device.